Battle of the experts :

Goose VS Duck
World-famous and star of the end-of- year celebrations, Foie Gras is one of the French people's favourite dishes, in particular because it is the result of artisan work. A traditional product, consumed since the dawn of time, it can only come from a goose or a duck. But just what are the differences between Goose Foie Gras and Duck Foie Gras? We let you in on all the secrets!
Goose Foie Gras or Duck Foie Gras?
It's a matter of taste!
Goose Foie Gras is much less widely found than duck Foie Gras, but has a special place in experts' hearts. It can even be described as an expert's product, so rare it has become on the consumer market. It lies at the root of an ancestral tradition, and is a symbol of a culinary art! And for good reason: it was already enjoyed more than 4,500 years ago throughout Antiquity. While many gourmets find in goose Foie Gras a mild and understated taste, devotees of duck Foie Gras delight in its rustic, intense and more asserted taste.
To the eye, goose Foie Gras becomes duller when cooked, whereas duck Foie Gras is beige to orange in colour. Goose Foie Gras, being larger, also has the unique feature of barely melting when cooked, which makes it ideal for use in jars, hence its continuing status as an exceptional product.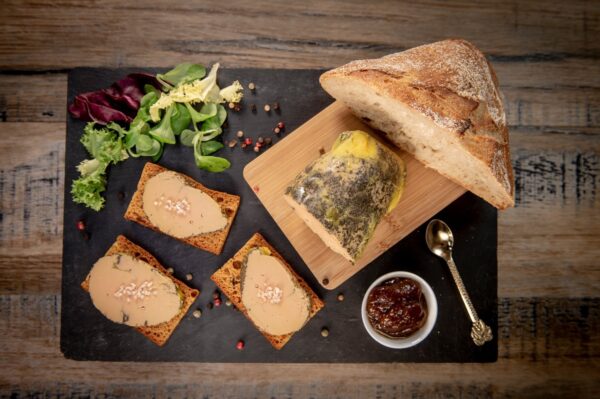 Some starred chefs will tell you that duck Foie Gras fits perfectly with warm preparations, whereas goose Foie Gras is better suited to cold preparations. Others appreciate the stronger taste of duck Foie Gras and emphasise the finesse and lightness of the flavour of goose Foie Gras.
So whether you are team goose or team duck, you will have gathered that it is all a matter of taste!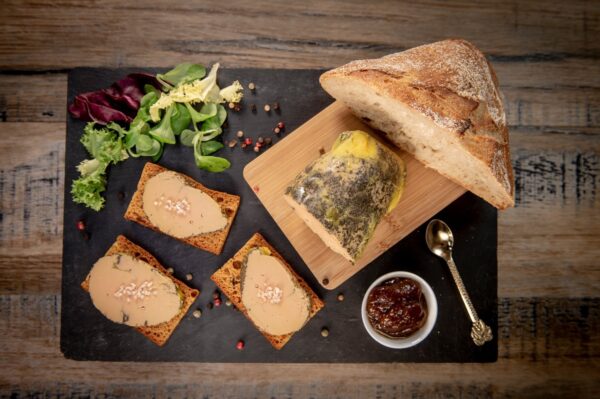 In summary
Goose Foie Gras
Duck Foie Gras
Rareness
Share of French production
98%
Taste
Mild and subtle
Rustic, enduring and assertive
Color
(Once cooked)
Greyish
Beige to orangey
Cooking
Hardly melts at all
Melts more easily (because it is fattier).
Did you know?
In the wild, geese are known to be veggie-lovers, preferring to forage on seeds and herbs, while ducks eat everything from insects, to fish and even frogs!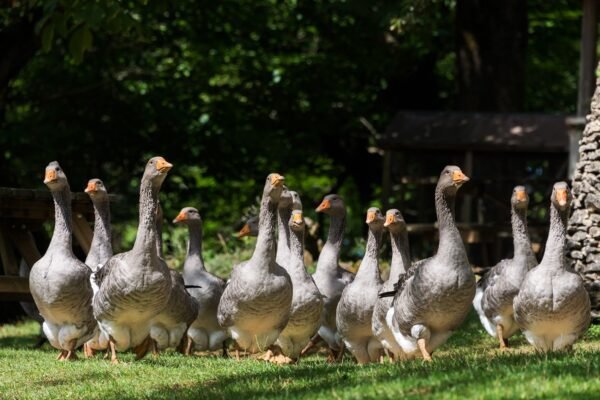 A close-up on the production industry
For many amateurs, the goose is the queen of Foie Gras, and like all queens, it is rare and accounts for less than 2% of French production (only 400,000 geese). All of this makes it a truly exceptional dish! Production is currently very marginal in France.
Meanwhile, ducks have become more and more famous over time: there are approximately 28 million ducks, accounting for 98% of current Foie Gras production.