Must-have:

PGI & certification label
Foie Gras is an integral part of France's gastronomic heritage.
Studies show that 93% of French people deem French origin to be of primary importance when purchasing foie gras. The presence of the French flag on the products has become an essential endorsement, in addition to all the elements guaranteeing the quality of the product.

An affirmation of their roots: a flag that means quality
In order to identify the origin of its unique and local products, the Foie Gras industry has created a collective logo representing its three flagship and specific products: Foie Gras, Magret and Confit.
Since 2019, 3 logos common to the entire profession have emerged:
These logos guarantee the 100% French origin of the product bearing them and the total traceability of the animal, which must be born, raised, fattened and prepared in France by the relevant professionals. The companies committed to this "French origin" approach are subject to different levels of control to ensure that they uphold their commitments.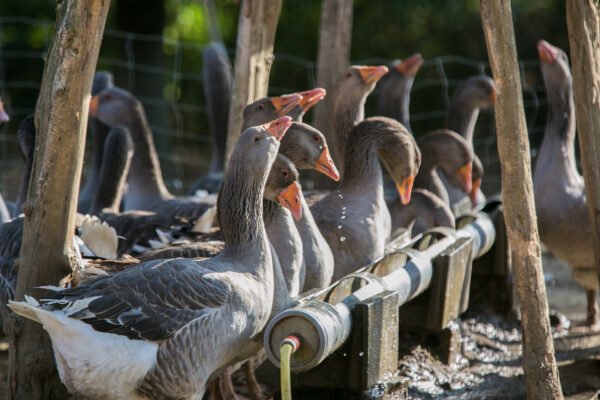 Regional: going more and more local!
Since the year 2000, Duck Foie Gras from the South-West of France has had a protected geographical indication all its own (PGI). This European symbol is aimed at protecting regional specialities or products, recognised and reputed for their historical know-how, geographical origin, etc.
The PGI Canard à Foie Gras du Sud-Ouest label guarantees the origin of the products: the duck must have been reared, prepared and packaged in the South West of France.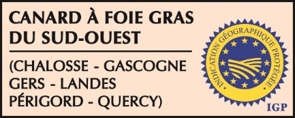 But that's not all! This European sign is also a guarantee of quality, as it ensures the product's complete traceability – from the birth of the ducks to their processing – in optimal rearing, fattening and preparation conditions. Each of these stages is regulated by very tight specifications and high quality criteria.
In short, buying an IGP Duck Foie Gras product from the South-West means you can be sure of what you are getting on your plate!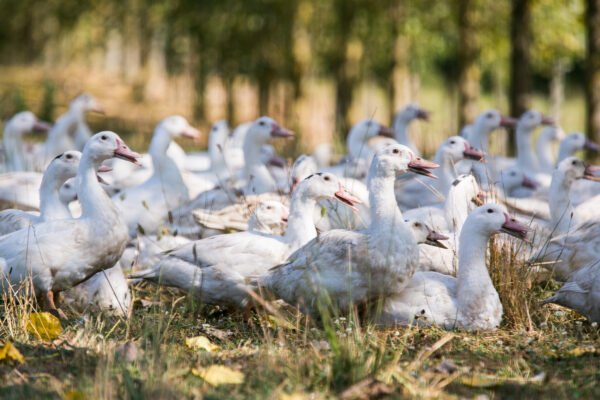 The Red label's super-powers
Now very widely-known and recognised, the Label Rouge is a national sign that designates products which, because of their production or manufacturing conditions, offer a higher level of quality than other similar products usually found on the market.
The term quality here also denotes a taste superior to that of other products of the same nature. And to keep up this taste quality over time, Label Rouge products are regularly subject to sensory analyses that enable them to be compared with other products.