The Burger Revisited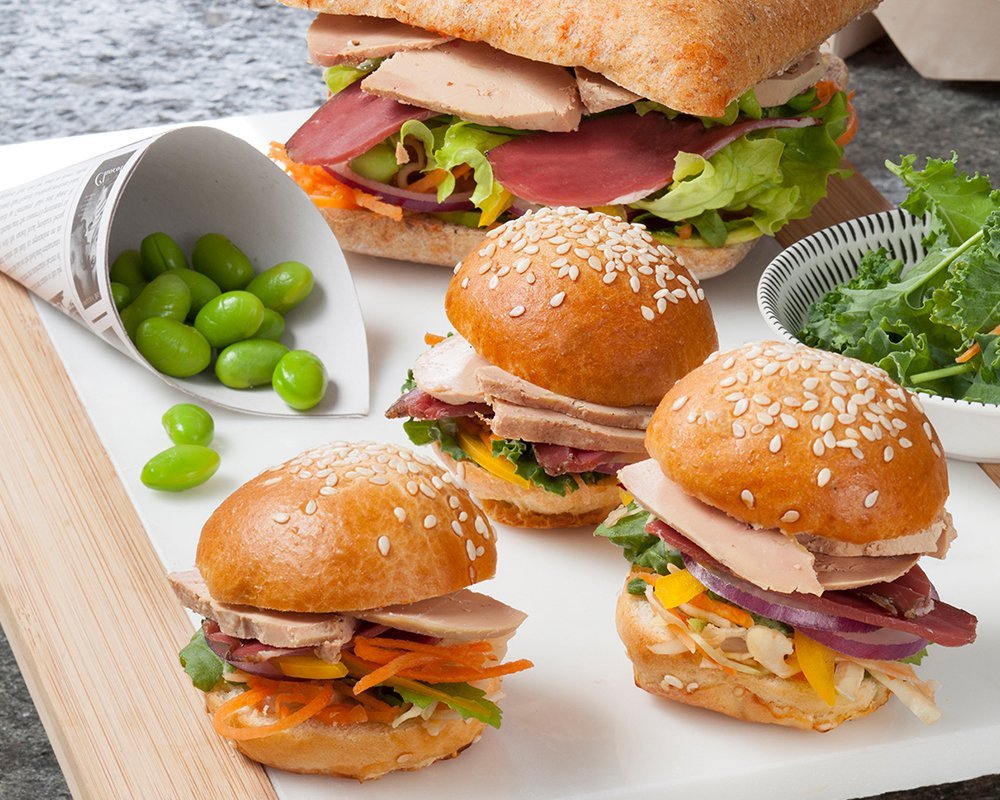 Preparation time
20 min
10 min
First of all, peel and grate the carrot, then finely chop the red onion and brown over low heat. Then wash the cabbage leaves and lettuce leaves.
Cut the Foie Gras into 4 generous slices and keep them in the fridge. Toast the burger buns in a toaster or in the oven depending on your preference, then spread a very thin layer of burger sauce on them.
Then add the carrots, kale, chopped onions, lettuce and thin slices of duck breast. Add fresh-ground salt and pepper to taste.
Lastly, set the Foie Gras on the burgers and place the top bun over it. Serve immediately with a salad dressed in a good home-made vinaigrette.
Enjoy!
All Recipes