Croq' Foie Gras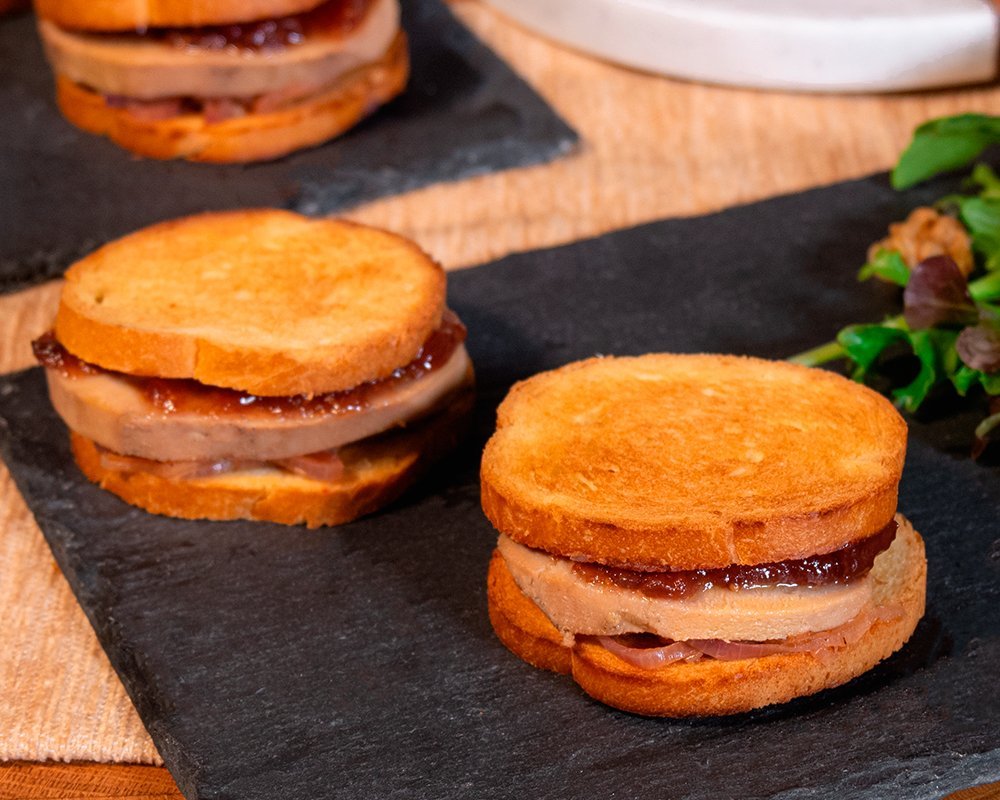 Preparation time
10 min
10 min
Mince the shallots and gently sauté them in a pan over medium heat, stirring regularly.
Add the vinegar, sugar, Espelette pepper, salt and pepper and continue cooking for about 5 minutes, until they form a compote. Taste and adjust the seasoning if necessary.
Place the brioche slices in the toaster for 20 seconds, then spread with the shallot fondue, add a generous slice of Foie Gras and complete with the fig jam.
Serve immediately with a salad of your choice.
Simply delicious!
All Recipes